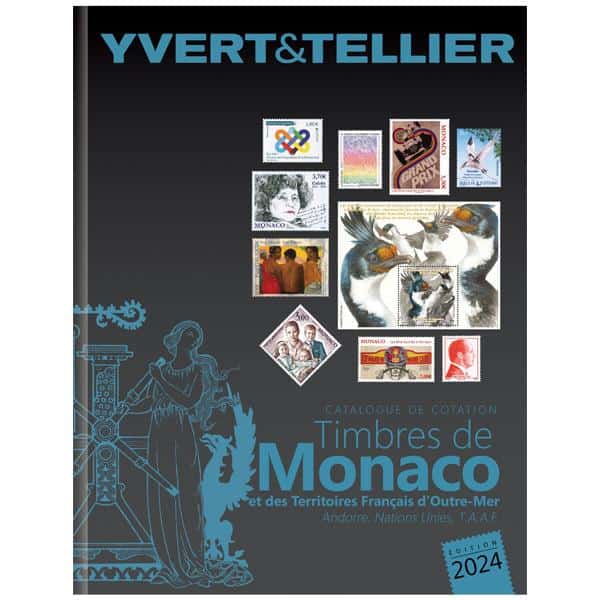 Yvert & Tellier TOME 1BIS - 2024 (Catalogue des Timbres de Monaco et des TOM) (in French)
Order Now!
About the Book
Yvert & Tellier Volume 1BIS – 2024 (Stamp Catalogue of Monaco and French Overseas Territories)
Description
This year, our Monaco and French Overseas Territories Stamps are generous with new products and unique gems. The chapter devoted to the French Southern and Antarctic Lands has been completely revised and the section on Monegasque vintages has been greatly enriched.
As for the dimensions of the stamps of Saint-Pierre and Miquelon and the stamps of Wallis and Futuna, they have benefited from numerous corrections in order to reflect as closely as possible the realities of the philatelic market.
Please note that the Europa broadcasts no longer appear in this catalog: they now appear in a book: EUROPA – 2022 + Update 2023 which is specifically dedicated to them (with all the visuals, new varieties and blocks), to sides of the SEPAC, EUROMED AND NORDEN stamps.
New Format: 21×27 cm
756 pages – Sewn spine. Color version.

Disclosure of Material Connection: Some of the links in the page above are "affiliate links." This means if you click on the link and purchase the item, I will receive an affiliate commission. I am disclosing this in accordance with the Federal Trade Commission's
16 CFR, Part 255
: "Guides Concerning the Use of Endorsements and Testimonials in Advertising."